Unique Drapery Medallions Give Life to Any Room!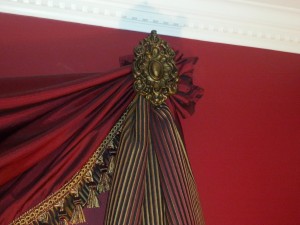 When designers think drapery medallions they think of a round, medallion shaped drapery accessory for hanging or tying back drapes. When they think drapery rosettes, small flower shaped drapery accessories come to mind. Metropolis Iron is here to break the mold and change the way that designers use medallions, by introducing a line of eclectic, classic and just plain out funky shaped drapery medallions. Medallions don't have to be plain, round metal hangers anymore!
Jazz up your next window treatment with any of our unusually shaped drapery medallions. Our unique medallions come in a variety of styles to match any home décor including classic, Victorian, coastal/beach, contemporary, country and many more. Available in sizes ranging from extra small to extra-large, our medallions can be used for any window treatment design ideas!