Welcome to Metropolis Iron!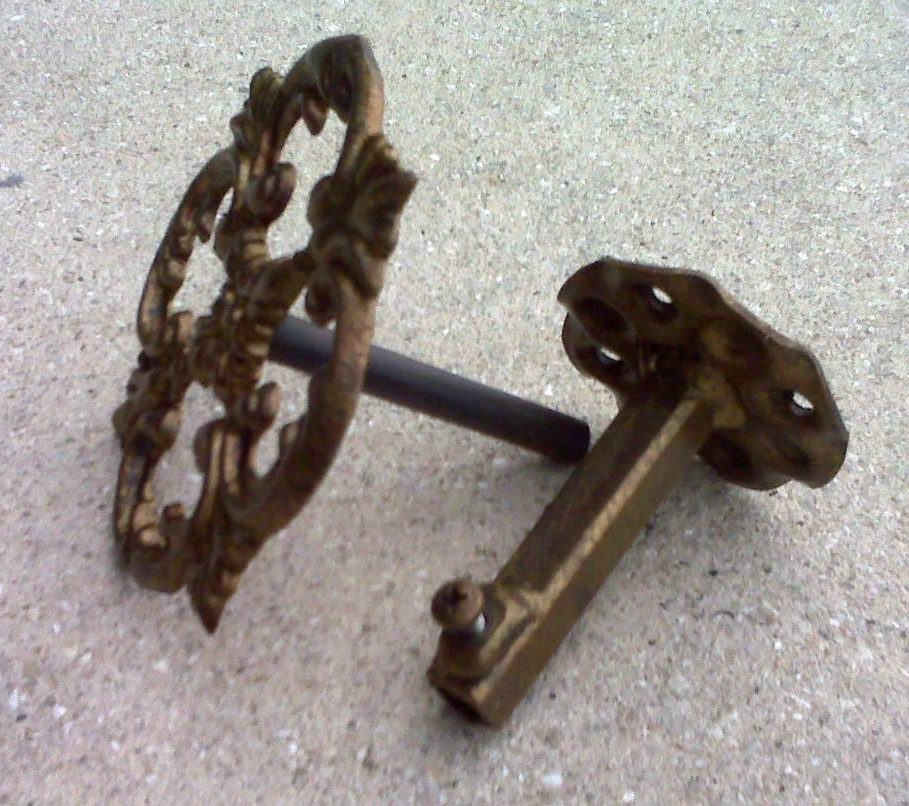 Metropolis Iron specializes in the fabrication of drapery medallions. Drapery medallions are also referred to as holdbacks, tie backs, rosettes, hangers, and knobs. We have the largest selection of size and style from any single supplier including the hard to find large dimensioned pieces. Drapery medallions offer an alternate way to display drapery and curtains other than traditional drapery hardware and curtain hardware. They are the perfect solution for arched windows, angled windows and hard to fit places. Using medallions in addition to or in place of drapery rods or curtain rods allows for a new dimension in window treatment design.
Metropolis Iron is the only supplier to fabricate all items out of sturdy iron or aluminum construction to ensure durability for the life of the product. Our unique 2-piece construction includes a wall mount bracket along with the front decorative piece attached to a 3" post. The 2-piece construction allows for adjustments during the installation process to accommodate uneven walls, unlevel floors and other odd encounters found during the installation of window hardware. A typical projection is 3" with the ability to adjust up to 5". We also can convert any drapery medallion into a cornice mount application. We are a small business owner located in Cape Coral, Florida, that takes pride in providing excellent customer service for our beautifully hand-crafted products. If you don't see what you want or need to give us a call. Chances are we can brainstorm to create it.
Have a project idea and want to discuss ideas?